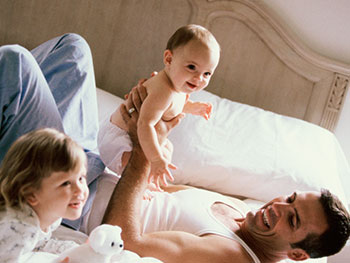 Did you ever think your un-serviced air conditioner might be costing you money?  According to the Department of Energy, the average home wastes 25% to 40% of the energy put out by the central furnace, heat pump or air conditioner. Wasted energy is often on account of faulty parts or dirt/dust build-up found in your system.  Even the most efficient system would out be performing at peak efficiency if it not regularly serviced or maintained. As the system's cooling capacity decreases, it must work harder to cool your home or business. This will drive your energy bills through the roof & cost you more money. The solution to all of this is very simple, have seasonal maintenance performed on your air conditioning system. A maintenance plan from Air Now ensures hassle-free, optimum performance year after year.  When maintenance or service is performed, the technicians from Air Now will look for signs of deterioration, pollution & any airflow obstructions. From there they will clean, tighten & fine tune your system, maximizing the performance.
[h2]

You may think that by changing & cleaning the air filter on your own is enough maintenance for your system but you are dead wrong. Contaminants & outside toxins can still take a toll on your system. Poor maintenance often leads to frequent & costly repairs, shortened lifespan, noise pollution, higher energy consumption & the inability to cool your home. All of these consequences can cost a lot more money & time in the long run. A maintenance agreement from Air Now can help put your mind at ease.
Tampa's A/C Service Experts
During the winter months when air conditioner's go unused, they collect dirt, insects, dust & unwanted plant matter. These can fester & grow inside the inner workings of the system & pose serious health risks to you and your family. If the system is turned on, bacteria & airborne particles can be sprayed into your home & inhaled by your family. Infections, viruses & health issues are often results of a contaminated HVAC system.
Air Conditioning Maintenance in Tampa
The NATE-certified technicians from Air Now will ensure that your HVAC system is safe, secure & clean for you & your family. Refrigerant levels, air flow measurement & tight connections are just some of the tasks we will be checking off when you have seasonal maintenance performed on your unit. We will inspect for and seal duct leakage in central systems, measure airflow through the evaporator coil and confirm the correct electric control sequence, inspecting, cleaning and tightening connections. Through comprehensive cleaning, we can remove dirt, pollen, algae, mold and any else that might have accumulated on the condensate collector. If this were to go untreated, it may eventually make it's way to the condensate drain line and create a blockage.  Property damage from undetected condensate leakage can be extreme by the time it's finally recognized by homeowners.
Typically, a central air conditioning system lasts anywhere from fifteen to twenty years.  To ensure that your system lasts that long, it requires annual service.  With a simple maintenance agreement from Air Now, we'll take over the complete care of your cooling system, optimizing performance, efficiency, humidity control, sound levels and dependability. For convenient and professional service in Tampa and throughout New Tampa, FL, Carrollwood, FL, Westchase, FL, Brandon, FL, Valrico, FL, New Port Richey, FL, call the people you can trust.  Call Air Now at 813-374-2225.
Air Conditioning Service, Air Conditioner Maintenance & A/C Tune-Ups in New Tampa, FL, Carrollwood, FL, Westchase, FL, Brandon, FL, Valrico, FL, New Port Richey, FL
When homeowners search for affordable furnace installation near Brandon & Tampa FL it can be highly crucial to get in touch with a heating business that focuses on modern HVAC techniques when doing work on a job. Air Now works hard to provide the best factory trained air conditioner service for our local community within Tampa or Brandon Florida. We provide furnace installation within the Brandon and Tampa area. Air Now certified technicians provide top level licensced and insured furnace repair in your family home. Contact Air Now now!