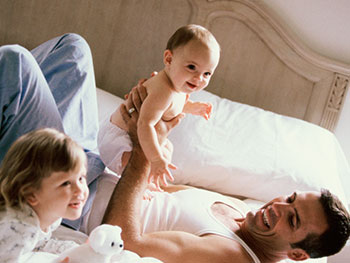 Uninterrupted cool airflow & humidity control is a necessity when living in Tampa. When you notice any loud thumps or noises, inconsistent temperatures from room to room, poor air quality, or any leaks, call Air Now for fast service & affordable solutions. Whatever make, model or age of your current cooling unit, it is a complex system and the smallest disruption in that system can cause it to malfunction.  Postponing HVAC service not only can cause even more damage to your system, but it will ruin efficiency, increase energy consumption & drive up your utility bills. Making an ac repair appointment with Air Now will get you back on track in no time.
[h2]

Proper airflow is what allows your system to run operate efficiently & keep your home at a cool climate. When that airflow is blocked or restricted, performance will decrease while increasing energy costs. If restricted airflows remains unattended, the consequences are guaranteed to be costly & complicated. Luckily, the technicians at Air Now specialize in air conditioning repair. Through years of experience, specialized training and equipment knowledge, our technicians will make informed recommendations for the most economical and convenient resolution.
Tampa's Air Conditioner Repair Experts
There are two coils associated with your cooling system, an evaporator or indoor coil, and a condenser or outdoor coil. Your AC system functions by having the warm air that is inside your home, into the condenser coil. There is a great amount of air being transferred & if you can hear this process, the airflow could be compromised. These coils should be as clean as possible for maximum efficiency. When coils are clean & have no tears or nicks, the fan can easily work properly and handle all of your cooling needs.  When the fan fins are dented, bent or have buildup not them, it can decrease performance & not produce the best results.
The evaporator coil is usually mounted in the plenum or main duct junction.  Hot air is moved by the blower across the cooled evaporator coil and is then delivered through ducts to cool the house.  Often, mold can form in the condensate drain system. When air is sucked in through the return ducts, the mold can feed off of any airborne particle that is brought into the machine. From there the mold can expanding the evaporator coil, cause blockage & pollute your indoor air. Having mold, mildew or other impurities in your AC system have been directly linked to respiratory problems.
24/7 A/C Repair Service in Tampa
When your AC system cools your home, it produces a lot of water.  This happens when the warm air is passed through the evaporator coil & vapor is cultivated out of the air. When the system is working properly, condensation is accumulated in a pan underneath coil and is then transferred out through a drain line.  Damaging leaks, algae growth, contaminated indoor air, toxic mold growth and even complete system shut down can be attributed to condensate. Many times, water damage is noticed when it is too late. Be sure to contact Air Now if you see any water collecting any areas that it shouldn't.
[h2]

In many cases, home owners do not notice water damage until it is too late. By purchasing a maintenance plan from Air Now, our technicians will provide service to prevent water damage in the future.  With proper care & maintenance, our air conditioning systems are very reliable, but even the most modern, cared-for systems can break now and then.  We offer 24-hour emergency service to the people of Tampa to guarantee your family is cool & comfortable at all times.
Air Conditioning Repair, Air Conditioner Repairs & A/C Repair Company in New Tampa, FL, Carrollwood, FL, Westchase, FL, Brandon, FL, Valrico, FL, New Port Richey, FL
When homeowners want licensced and insured furnace service in Tampa or Brandon FL it's absolutely hard to contract an air conditioning company that respects on the value of proper HVAC protocols when doing work on a job. Air Now strives to deliver top-tier licensced and insured air conditioning installation to our friends and neighbors of Brandon & Tampa Florida. We provide furnace installation within the Tampa and Brandon community. Air Now comfort advisors deliver top level reliable air conditioner repair on a job. Call Air Now today!